Two days ago, the wife of veteran NFL guard Ike Boettger, Katie, took to Instagram to share her personal journey as her husband's tenure with the Buffalo Bills came to an end.
Apparently, the Bills have cut Boettger off to get their roster down to 53 players.
Katie's heartfelt post highlighted the couple's experiences in Buffalo, both on and off the field.
Katie Boettger's Instagram post read:
"We closed this chapter the past week and as I sit here and reflect on our time there, all I really think about is how blessed we've been! Buffalo became home away from home for us and it's truly filled with amazing people. The friendships, community, team, women's organization, etc are truly something special."
"Our first home together as a married couple, first OB/appointments, a pandemic, injuries, recoveries, healing, witnessing incredible miracles, growing our faith, strengthening our marriage, concerts, holiday parties, GNOs, Bible studies, crazy snow storms, and more crazy snowstorms are just some of the things we got to experience during our time in Buffalo!"
"Thank you to the coaches, other wives, and community for a great chapter in our lives."
​
​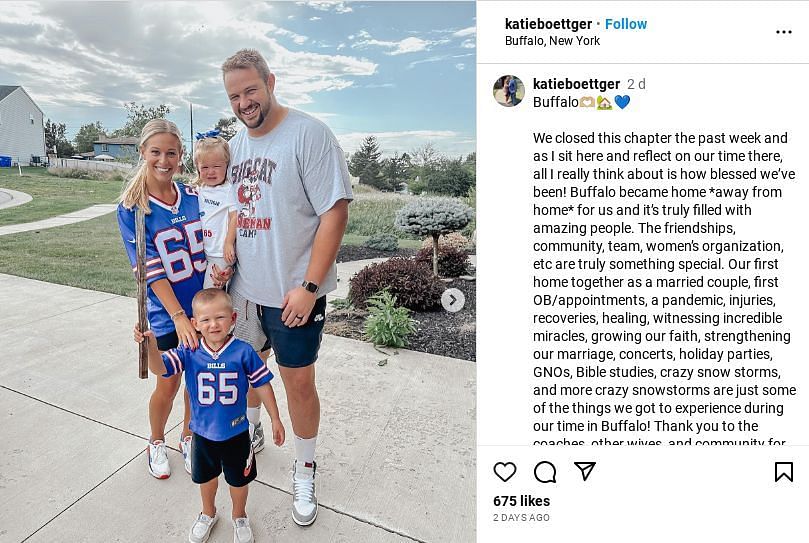 ​
Following a six-year relationship, Ike Boettger and Katie Boettger became engaged in 2018 and exchanged vows in 2019.
​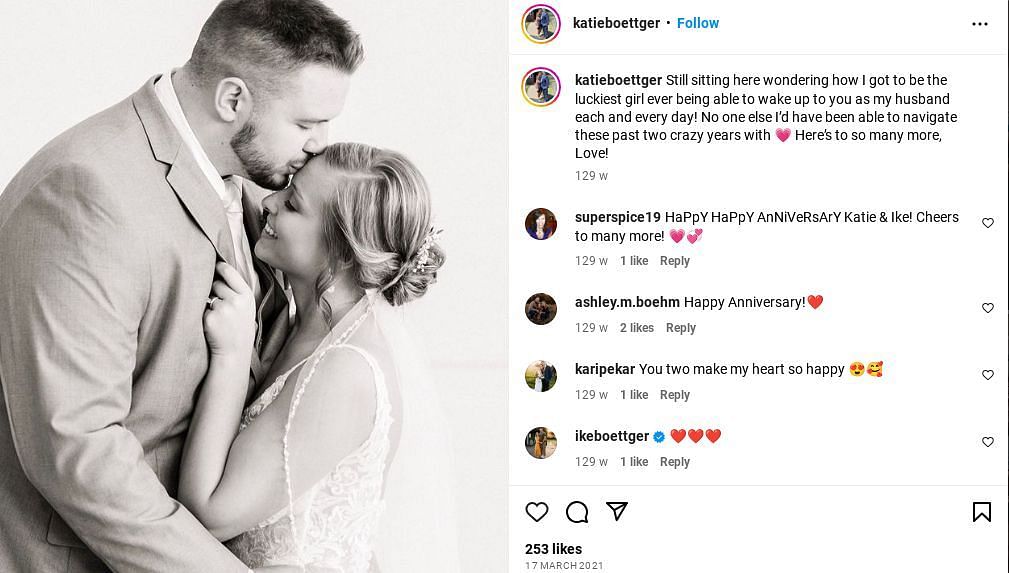 ​
​
They are now the proud parents of two children- one son and one daughter.
​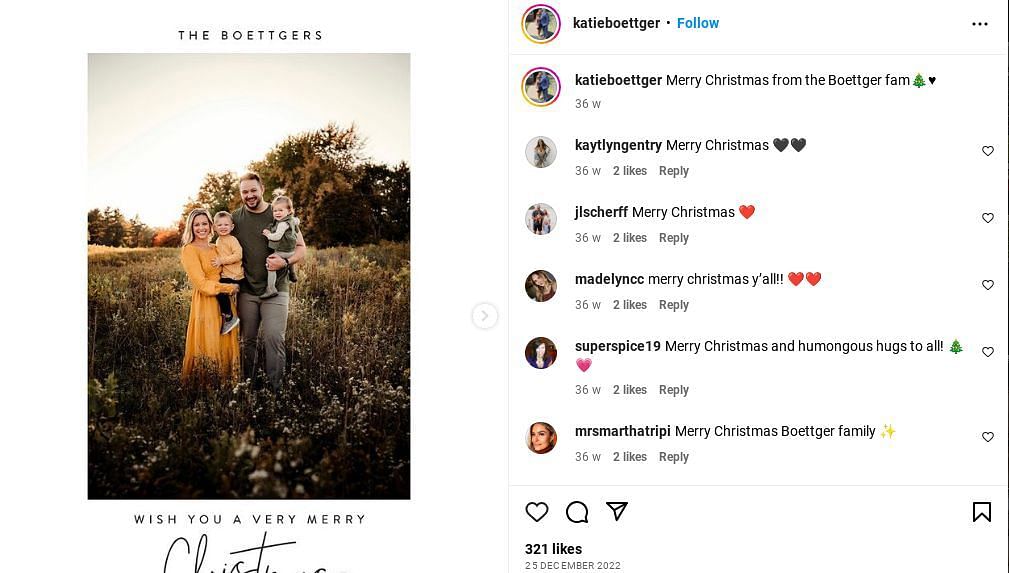 ​
​
Ike Boettger spent the last five seasons with the Buffalo Bills.
The 28-year-old guard has appeared in 34 games, making 17 starts in his NFL career.
While Boettger's playing time in the 2022 season was limited to just one game, he made a substantial impact during the 2021 season, appearing in 15 games and starting 10 of them, primarily at left guard.
His versatility and experience have made him a sought-after free agent in the market.
The Indianapolis Colts, in need of bolstering their offensive line, hosted Ike Boettger for a visit on Tuesday. The Colts are actively seeking solutions to address their depth concerns in the offensive line, and Boettger could provide the team with much-needed support in this area.
​
​
Stay up to date with our news, announcements and articles.
Provide the sophisticated sports fan with critical commentary, analysis and critique on a daily basis.
This sports news website provides information about various sports, including news, articles, and opinions on the latest events and matches. We also provide information about betting and gambling, including odds and sportsbook reviews. However, we do not endorse or encourage any form of illegal gambling or betting.
All content on this sports news website, including articles, images, videos, and other materials, are protected by copyright laws and may not be used, reproduced, or distributed without written permission from the site owners. Any unauthorized use or distribution of the content is strictly prohibited and may result in legal action.
Receive the latest sports news, exclusive stories, and updates. Stay Up-to-Date!
Our website uses cookies.
Our website uses cookies to provide a better browsing experience. By continuing, you agree to our use of cookies. See our Privacy Policy for more information.