By
Naija Gists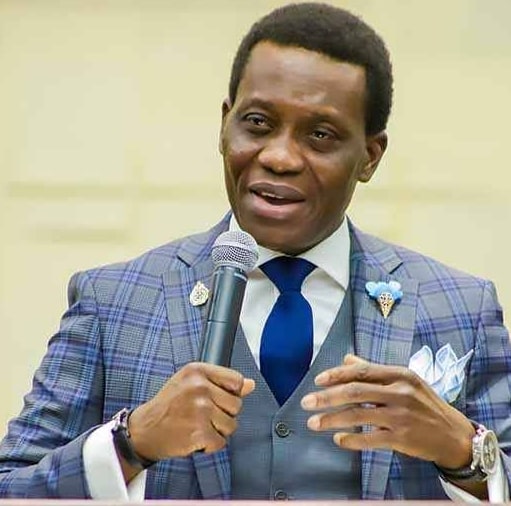 The past two years have seen the passing of a significant number of venerable religious figures in Nigeria, leaving a spiritual vacuum in the nation that worshipped and adored them. The fountainheads of faith, these men and women were not just preachers behind pulpits; they were community leaders, philanthropists, and moral compasses guiding the nation through faith.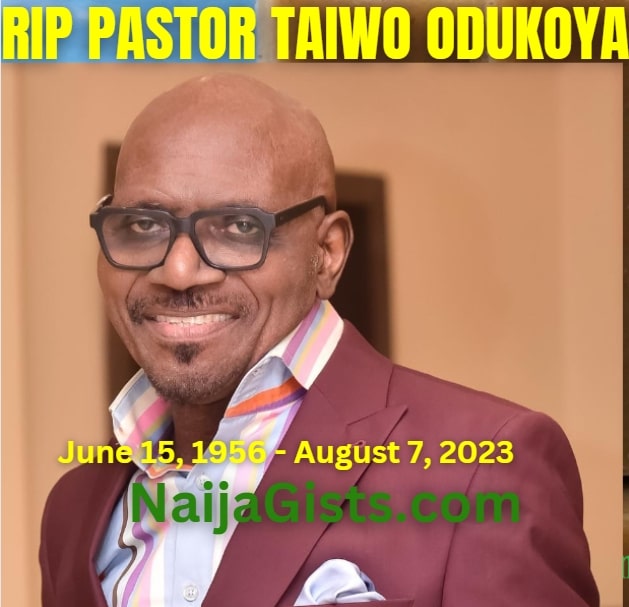 On August 7, 2023, the nation woke up to the sorrowful news that Pastor Taiwo Odukoya had passed away in the United States of America. The Fountain of Life Church, located in Ilupeju, Lagos, where he was the senior pastor, confirmed his demise through their official page. With a congregation numbering over 8,000 faithful, Odukoya's teachings transcended the walls of the church to permeate the everyday lives of Nigerians far and wide.
February 26th brought another jolt as the spiritual world lost Bishop Moses Grandeur, the General Overseer of Victory Family Assembly, popularly known as VIFA. A native of Delta State, Bishop Grandeur was a vanguard of Pentecostal evangelism in Sapele in the 1980s.


His legacy is survived not just by his wife, Angel Grandeur, but by their five children and grandchildren, to whom he has passed down the mantle of faith.
The enigmatic and widely celebrated TB Joshua was another considerable loss to the Christian community. The Synagogue, Church of All Nations (SCOAN) lost its charismatic leader on June 5, 2021, a week before he would have celebrated his 58th birthday.


Joshua, whose ministry was a beacon of hope to millions globally, left behind his wife Evelyn and their three children. His more than 6 million Facebook fans attest to his social media presence, a testament to the reach and impact of his ministry.
The RCCG Cornerstone Parish in Okota, Isolo, Lagos, lost its leader, Pastor Danjuma Tafa-Balewa, on March 15, 2021. He died from COVID-19 complications after being on oxygen for an extended period. Danjuma, 62, was a revered figure in his community and beyond, bringing hope and solace to those who needed it most.
Dare Adeboye, the third son of Pastor Enoch Adeboye, General Overseer of the Redeemed Christian Church of God (RCCG), passed away on May 4, 2021. The 42-year-old ministered at the City of David for Young Adults and Youths in Akurudum, Eket, Akwa Ibom State.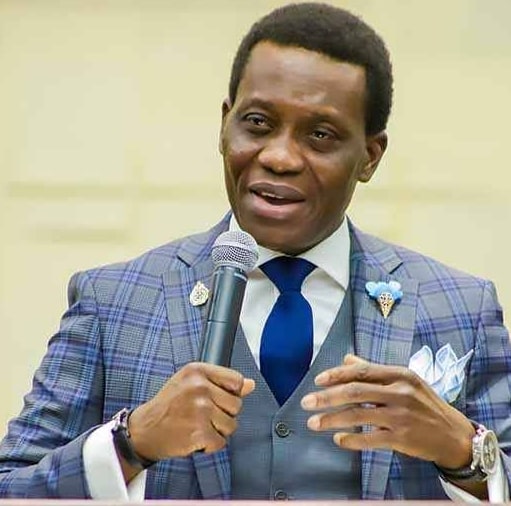 His death was particularly shocking, as he had ministered just a day before he was found dead in his sleep.
Rev. Wilson Badejo served as the General Overseer of Nigeria's Foursquare Gospel Church between 1999 and 2009. His departure on August 7, 2021, after a brief illness, marked the end of an era. The septuagenarian was a stalwart in the Nigerian Christian community and served as a member of various interfaith initiatives.
Known for his miraculous healings and dynamic teachings, Apostle John Okwok, the general overseer of the Ministry of Life International—also known as the City of Life Miracle Centre—passed away on May 3, 2021. Born on August 3, 1960, Okwok was a transformative figure in Nigeria's religious landscape.
Another loss that left a void in the Pentecostal community was that of Rev. Stephen Akinola, the General Superintendent of Redemption Ministries Worldwide. Located in Port Harcourt, the church mourned the passing of its leader on June 6, 2021, at 61 years old.
Each of these luminaries has left an indelible mark on Nigerian spirituality and society. Their teachings, wisdom, and community efforts will continue to resonate in the lives of the millions who looked up to them for spiritual and moral guidance. In these trying times, the nation can only hope for leaders of their stature to rise and fill the void left by their departure.
While the congregations mourn, the heavens rejoice, for their good and faithful servants have come home.

Your email address will not be published. Required fields are marked *







Share on FacebookShare on X (Twitter)Share on PinterestShare on RedditShare on WhatsApp Family Demands Justice and…
Share on FacebookShare on X (Twitter)Share on PinterestShare on RedditShare on WhatsApp Breaking News: Renowned Nigerian…
Share on FacebookShare on X (Twitter)Share on PinterestShare on RedditShare on WhatsApp Nkem Owoh Loses Second…
Share on FacebookShare on X (Twitter)Share on PinterestShare on RedditShare on WhatsApp Bobrisky's Dad Dead: Nigerian…
Share on FacebookShare on X (Twitter)Share on PinterestShare on RedditShare on WhatsApp How Pastor Taiwo Odukoya…
Share on FacebookShare on X (Twitter)Share on PinterestShare on RedditShare on WhatsApp Pastor Taiwo Odukoya Cause…
Share on FacebookShare on X (Twitter)Share on PinterestShare on RedditShare on WhatsApp Pastor Taiwo Odukoya Is…
Share on FacebookShare on X (Twitter)Share on PinterestShare on RedditShare on WhatsApp Tragedy in Lagos: Dr….
Share on FacebookShare on X (Twitter)Share on PinterestShare on RedditShare on WhatsApp A Tribute To A…
Share on FacebookShare on X (Twitter)Share on PinterestShare on RedditShare on WhatsApp Nollywood Yoruba Actress Iyabo…
Copyright © 2000-2023 NaijaGists.com